Details

Category: News and Events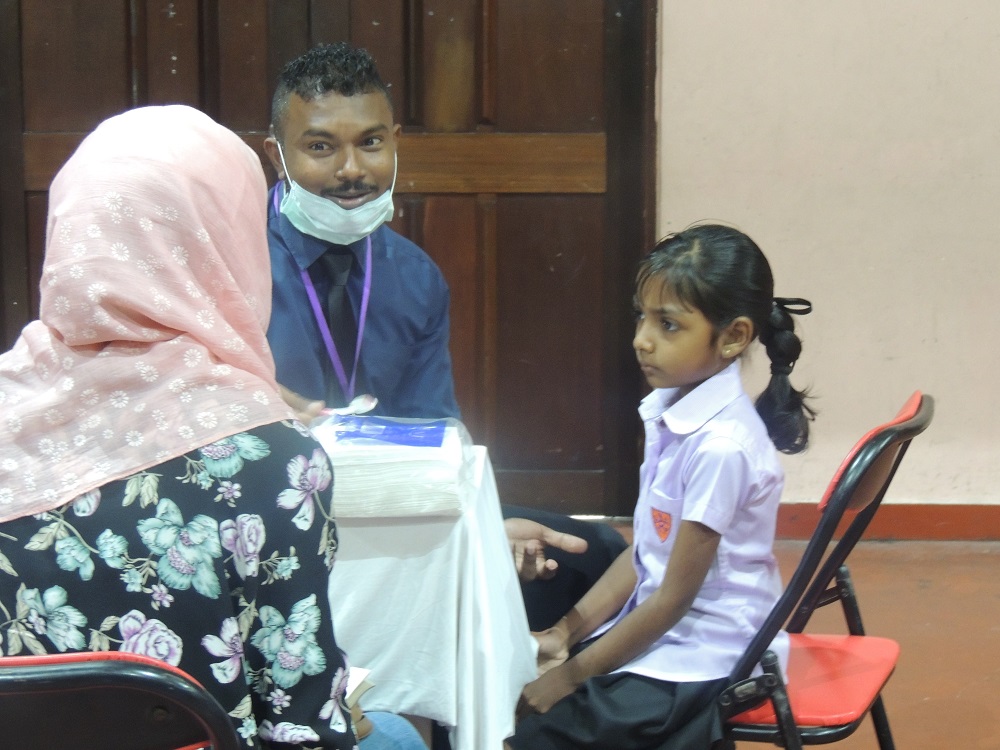 The annual Health Screening for Grade Ones was conducted on 9th July 2017. 72 students from the grade participated in the screening programme organised by the school Health department in collaboration with the MNDF staff from Senahiya. About 11 MNDF staff from their Health Department carried out the screening programme which was also aimed at identifying various health issues and educating the parents on ways to deal with such issues. Stations was set up to screen for different areas which included growth monitoring, vision screening, hearing screening and physical examination. Apart from this, a kiosk was also set up to collect the students' personal and medical information along with any medical history, vaccination and information relevant to different allergies.
During the screening programme, students with issues that required special attention were identified, advised and given referral forms to consult specialists to further examine the identified health issue and attend to them without delay.
GIS wishes to thank the team from Senahiya, MNDF for the health screening done as well as the school Health Department for making all the necessary arrangements and monitoring the whole programme. Also the school wishes to thank the parents who have taken this positively and supported the programme.