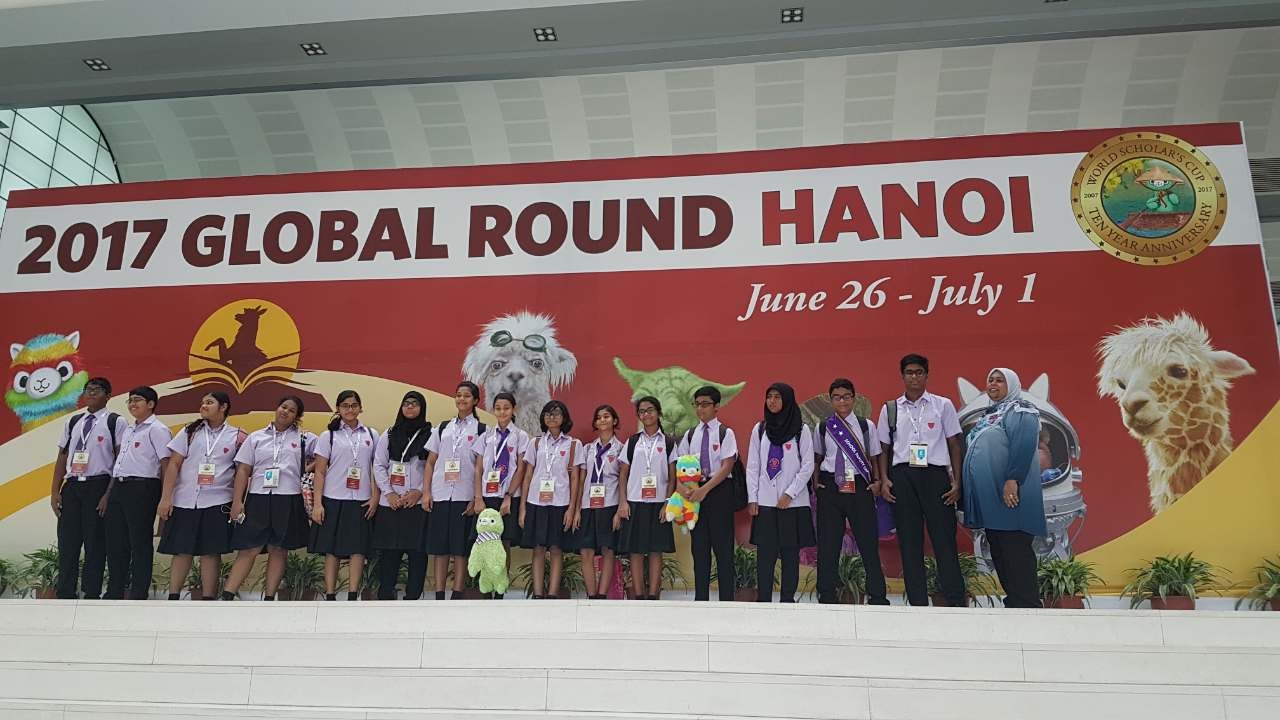 A big round of applause to the  scholars from GIS at the Hanoi Global Round of the World Scholar's Cup for winning  gold medals and silver medals.
5 Junior teams and 1 Senior team from GIS  competed in  this years Global Round which is the largest Round in the history of the World Scholar's Cup, consisting of over 4000 participants from 44 countries.  
Two teams are qualified for the Tournament of Champions at Yale University, New Haven, USA.
Ms. Saroj Wilson, the English HOD who is the coach of GIS teams was also awarded a gold medal for taking up the challenge of training the students and taking them to WSC. Ms. Saroj trained the students who took part last year as well.
Thank you to Deputy Principal Ms. Shirmeena Faheem and the parents who accompanied the students for taking excellent care of the students.
The teams will be returning home on the 4th of July.