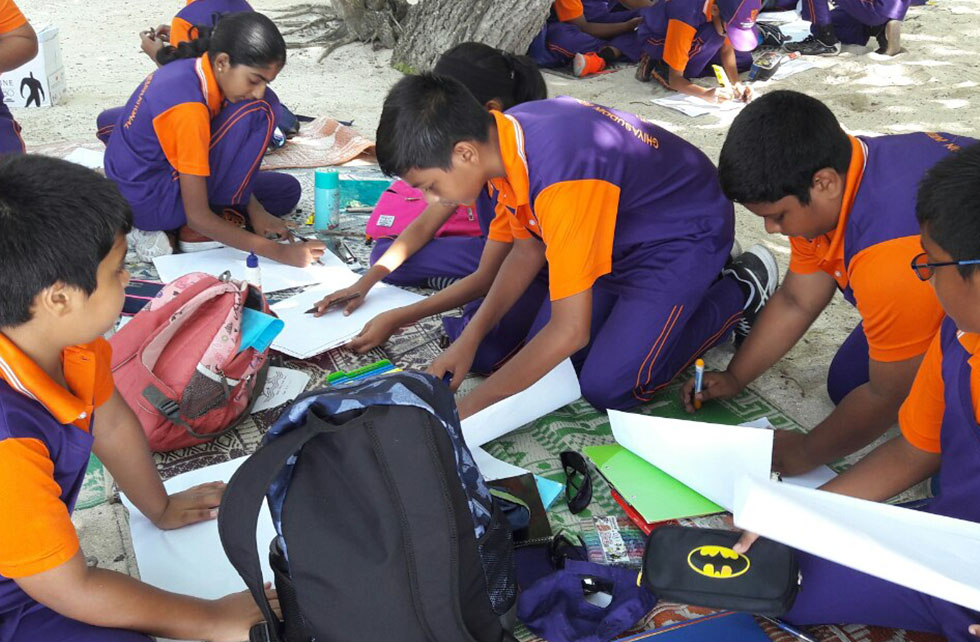 Students of grade 5 went on a field trip to Villingili – well-known as the 'Green Island', on Thursday, 20th July 2017. The trip was organized by the English department which was focused on integrated learning based on the theme 'Planet Earth'. Activities under the different subjects were incorporated and conducted interactively.
This learning experience was a creative and fun approach which allowed students to observe the environment around them on their own, analyse and evaluate it in terms of healthy or unhealthy for living organisms. As a culminating activity, the students created a poster along with some slogans to make the people aware that a healthy environment is required for all living organisms in order to live a healthy life. The students also talked about their posters so that the information collected during the trip would be passed across all the students of the grade.
A total of 111 students went on the trip along with 7 teachers under the supervision of the grade coordinator Ms. Aminath Ahmed. GIS wishes to thank and encourage the teachers for taking the lead to lead the students along such learning environments.