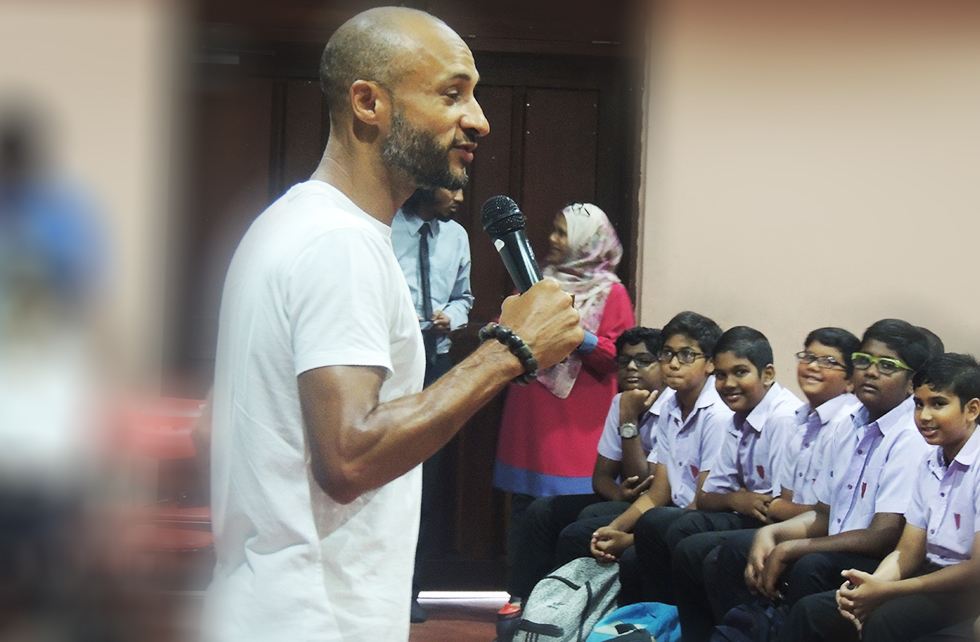 Under a programme by the name of "Chat with Champions" , initiated by the Maldives Olympic Committee, Mr. Steve Frew, a Scottish gymnast and Commonwealth gold medalist, visited GIS to chat with the students of grades 6 and above,  in a special assembly on 28th August, 2017
He talked to the students about the power of determination and said that the most important thing for success is  determination and hard work. He shared his struggles and successes with the students and showed his medals as well as the ring on which he practices.  He also interacted with the students and answered their questions and took photos with all the classes.
GIS has a programme called GIS Talks in which we bring successful people form all walks of life to inspire our students. This was a wonderful opportunity  and Mr. Steve is an inspiration  for the students to persevere to chase their dreams.
The school presented him with a token of appreciation and we thank him and the Olympic Committee of the Maldives for this opportunity.