Details

Category: News and Events
Special Educators of GIS attends the conference on New Strategies to Understand and Help Children and Teenagers with ASD-Level 1 (Asperger's syndrome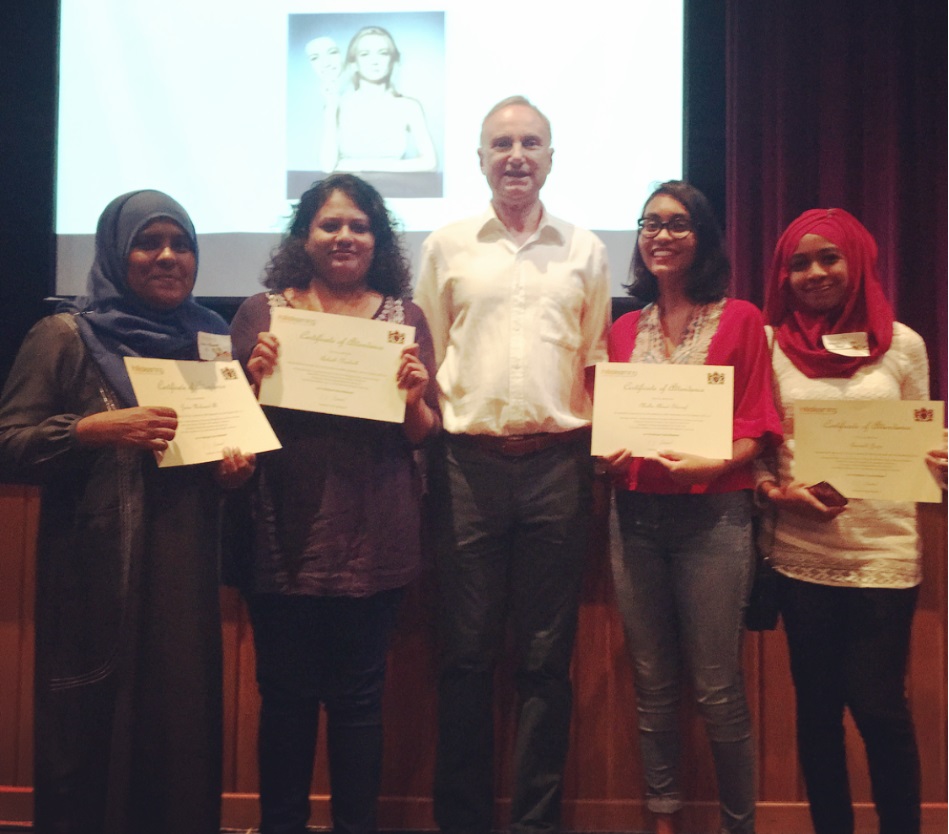 The conference on Asperger's Syndrome was conducted by world-renowned clinical psychologist Professor Tony Attwood in Mont' Kiara International School, Malaysia on 30th September and 1st October.
Four main topics were covered in the conference; Managing Feelings – Cognitive Behaviour Therapy to Manage Anxiety, Sadness and Anger; Adolescent Issues for Teenagers with Asperger's Syndrome; Strategies to Reduce Being Bullied and Teased and The Profile of Abilities in Girls and Women with Asperger's Syndrome.
Special Educators: Ms. Malha Ahmed Shareef, Ms, Aishath Nashath, along with teachers: Ms. Zeena Mohamed and Ms. Aminath Jeeza benefited greatly from their participation in the conference from theoretical and practical standpoints. Since the research on autism is always evolving it is important our educators are in pace with the latest research and become beneficiaries of the current innovations. With the new knowledge gained from the conference, GIS plans to share this knowledge by conducting awareness sessions in other schools in the future.